25% oFF SITEWiDE ALL DECEMEBR
The gift every gamer wants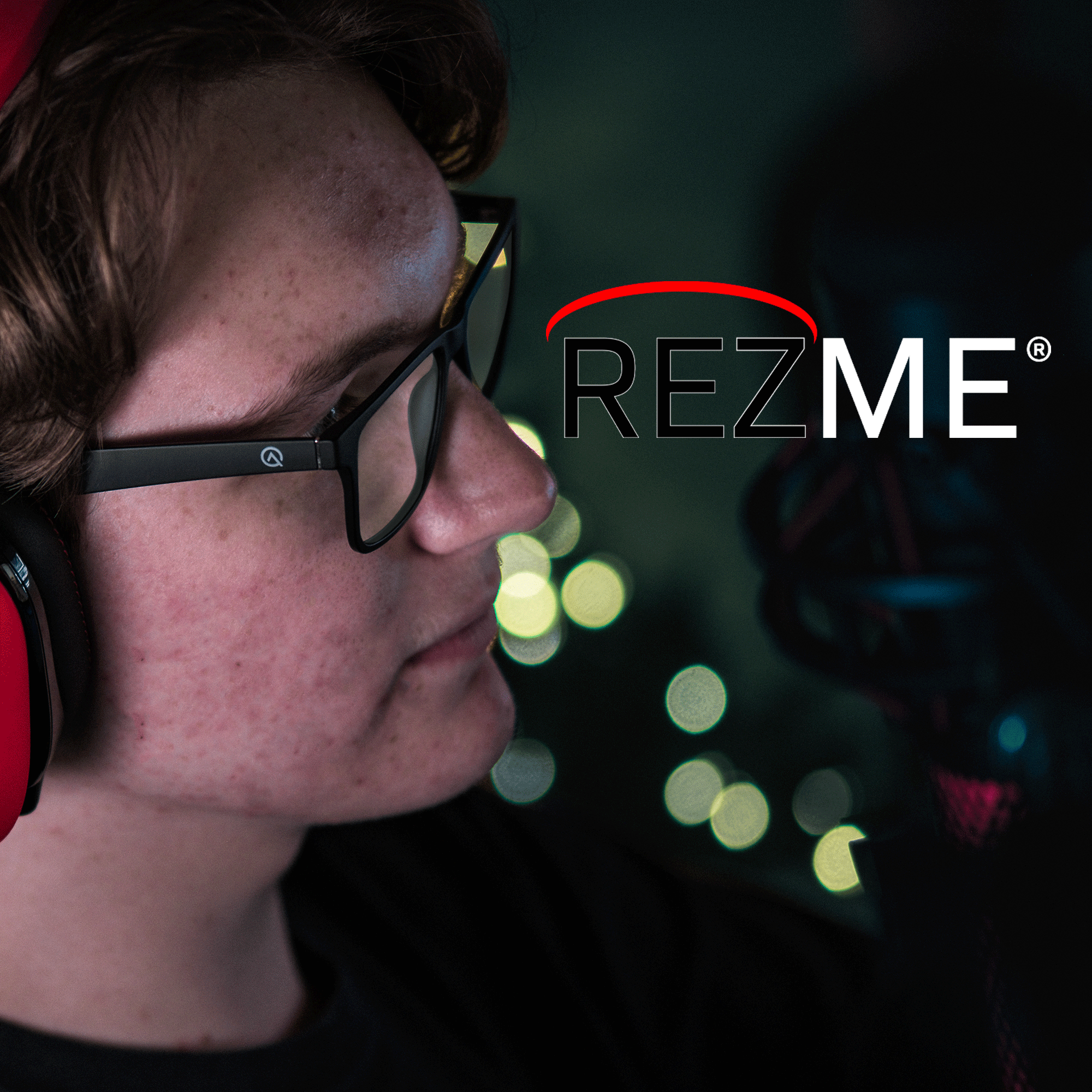 what is our REZME® lens technology?
REZME® lenses are founded in impact. Meaning, that if it doesn't have measurable, positive impact, it doesn't carry the Rezme badge.
Our lenses are clinically validated and doctor-endorsed to help you rise back up and improve your gaming performance, including increased focus and productivity, improved sleep, reduced headaches, and decreased eye strain.
LEARN MORE
CONVENIENT
Virtual Try-On Experience
With our convenient Virtual Try-On, you can browse through our extensive collection of frame styles, effortlessly finding the ideal fit and design that complements your unique style.
Our trademarked flexible material that make our frames perfect for under your headset.
Meet The Team
EXPERIENCE THE DIFFERENCE
★★★★★

I decided to try out these glasses because I had a coupon from Rogue Energy. They're lightweight, comfortable, and save my eyes from both blue light and, thanks to the RX option, eye strain migraines. I ended up liking them enough to get a second pair for work!

Sean W.

*Verified Buyer
★★★★★

These blue light glasses are great and comfortable, they don't have any tint like most other glasses in this category.

Jose E.

*Verified Buyer
★★★★★

I bought a branded $200 glasses and hoped I have found this GA glasses first! Much more comfortable, not digging into my temples or my nose bridge. Before I don't like wearing glasses because they always got in my way or slip, but not this one. Now I prefer wearing my glasses all the time.

Y.B

*Verified Buyer
★★★★★

These GA glasses make gaming much more enjoyable and at the same time regulate the harmful lights from playing hours at a time and making getting to sleep after playing easier.

just_outdoores

*Verified Buyer
★★★★★

I have heard nothing but good things about the company and the shop is great the shipping options is great, literally everything is perfect! I can't wait to get them in so I can game in style!

Kyle I

*Verified Buyer
★★★★★

I've already recommended everyone I know because of the overwhelming positive experience I've had.

Matt H

*Verified Buyer
★★★★★

I use them all the time now when I play games, my eyes are no longer stressed and I can actually fall asleep faster without my eyes bothering me.

Steven C

*Verified Buyer
★★★★★

GA makes buying glasses easy and painless. Their "try on virtually" option is amazing to see how the frames will fit on your face. Highly recommend Gamer Advantage to everyone!

ScikoticButcher

*Verified Buyer
★★★★★

I feel a huge difference in sleep. Before I would wake up and still fatigued because I didnt get any little to no sleep but now, I get the best sleep ranging fro 5 to 8 hours of sleep.

A1phaChino

*Verified Buyer
Game Harder, Sleep Better
Designed to block sleep-disrupting blue light, enabling you to maintain razor-sharp focus and achieve the ultimate restorative sleep.